Humboldt-Scholarship
'Sustainability and Global Justice'
2017-18 Nutrition, Sustainability and Global Justice
For the fifth time, 16 Bachelor and Master students of the Departments of Geography, Philosophy, Physics, European Ethnology and Economics as well as Agricultural Economics received the Humboldt scholarship to deal with questions of food labelling and global justice. More specifically they focused on the development of a justice footprint as well as different sustainability labels on the food market.
The development of a justice footprint aimed at rethinking the already existing ecological footprint. The students searched for important criteria and developed a concept for such a new footprint. Furthermore, the students dealt with the sustainability labels for food, especially with those at universities' canteens. Their research comprises the summary and valuation of the criteria of different labels. The dominating question was whether such labels are useful or confusing for the consumers. To answer this question, the scholars gathered empirical data by interviewing students at Humboldt-Universität. Furthermore, they examined if certain labels are useful for the university's canteen. Based on the results of this survey, a potential concept of a sustainability label with suitable criteria for canteens was developed and introduced to the StudierendenWERK Berlin.
Read final results (in German) here: Ein Klima-Siegel für die Außer-Haus-Verpflegung  as well as a short version here: Eckpunkte zum Klimabaumbericht.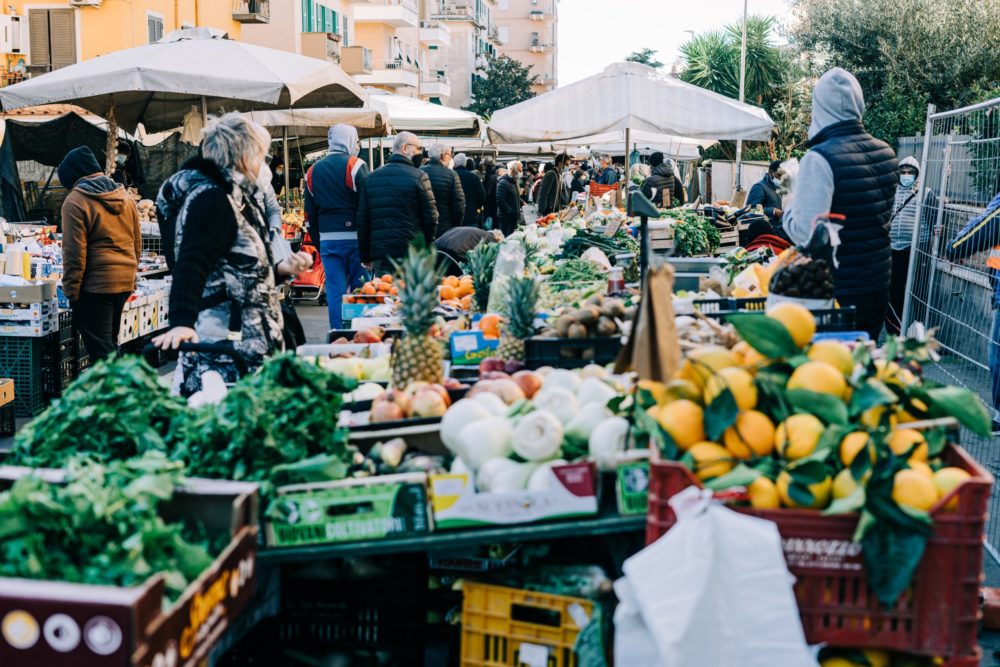 Katja Kowalski, Hannah Klauber, Joshua Diez, Maike Voß
Starting in 2017, the group of four students from Integrated Natural Resource Management, Geography, Physics and Economics started research in the field of global justice and textile industries. Their goal was to find out about labour conditions within this industry, as well as to look at the attempts to implement justice within the industry. They ran interviews with experts of students, NGOs, and associations. Moreover, they organized a Clothing-Swap in the foyer of the main building of Humboldt University. Furthermore, they organized a panel discussion inviting experts of NGOs and associations, and students in the audience.
The group found that within the last years, some action has changed textile industries in a positive direction. Trends included more transparency in supply chains, textile-certificates and collective labour agreements that implement a greater justice within textile industries. Yet it was found that it is still a long way to implement fair labour conditions within the entire garment sector.
Read their final report here: 'Textilindustrie im Wandel – Auf dem Weg zu mehr Gerechtigkeit?'