Humboldt-Scholarship
'Sustainability and Global Justice'
2021/22 Science Communication
The Humboldt-Scholarship 2021/22 is conducting interdisciplinary research in the interplay between science and society. The students focus on the contemporary challenge of scientific communication and the exchange between the scientific realms and societies, asking how and in which formats scientific communication can be effective. Additionally, the funding of research projects as well as the self-perception of scientists at Humboldt university are investigated. Lastly, the outcomes of the 2020/21 class in the field of academic travel and sustainability challenges are edited as an accessible policy brief.
In four groups, the students use multiple quantitative and qualitative methods including expert-interviews, surveys, go-alongs and quantitative analysis of databases to approach their research questions. Their aim is to study and question interrelations of science, society, and politics, disclose coherences, dependencies and independencies between multiple actors and jointly discuss the outcomes of their research groups.
Final report: Abschlussbericht Themenklasse 2021-2022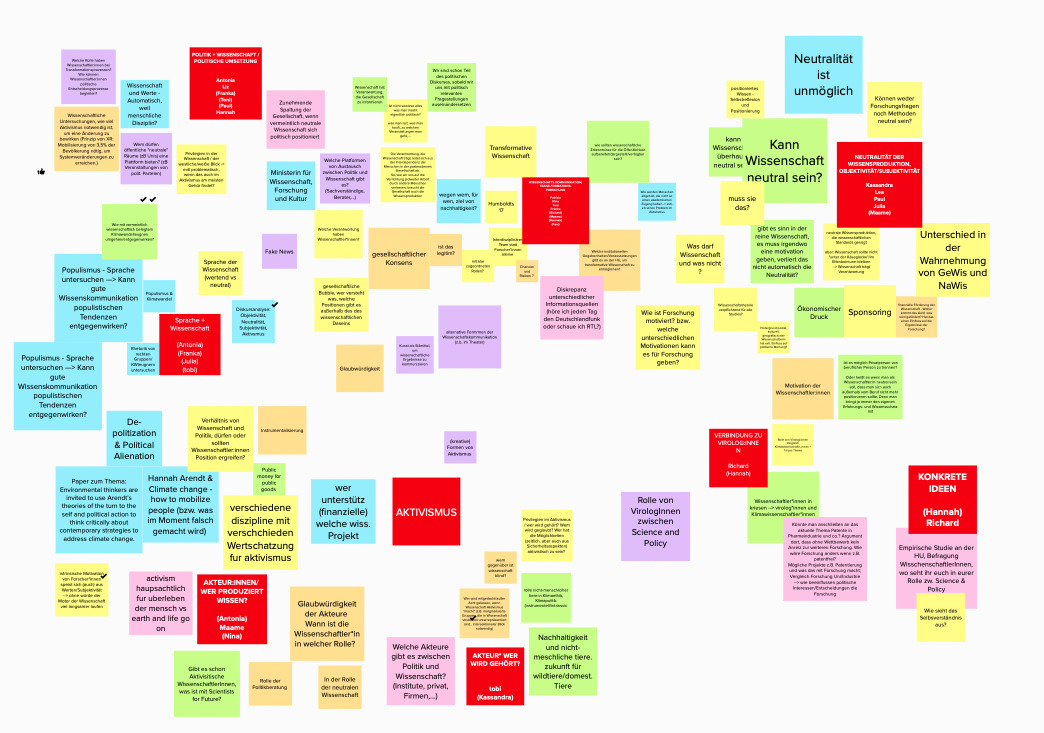 References
Pielke, Jr R. A. 2007. The Honest Broker: Making Sense of Science in Policy and Politics. Leiden: Cambridge University Press.