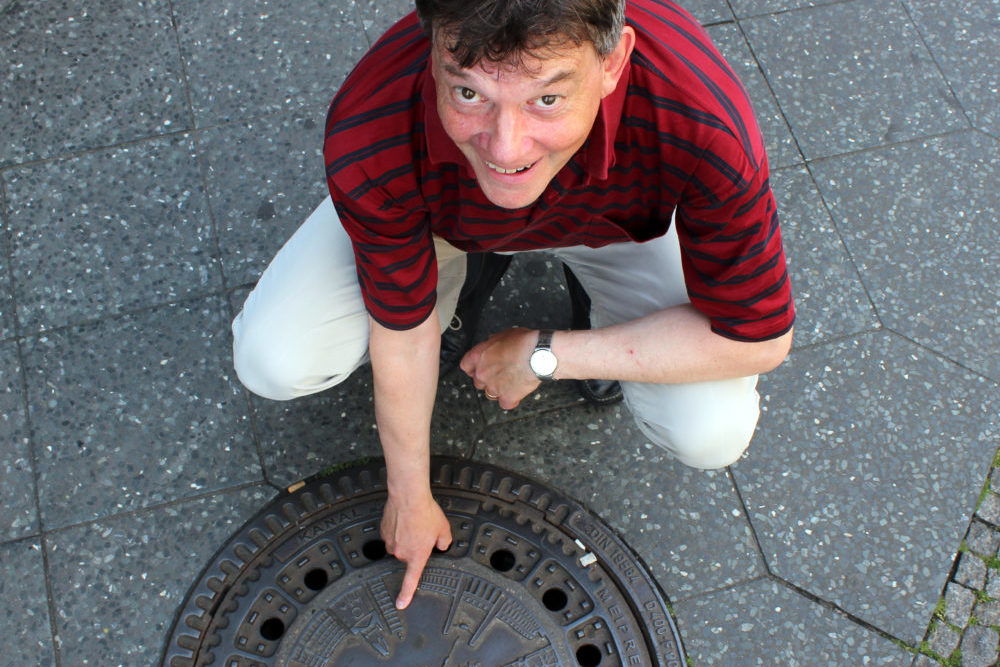 In an audio tour, THESys researcher Timothy Moss guides listeners through Berlin's infrastructure from the creation of Greater Berlin to the present day. The tour is now available on the berlinHistory app and is spoken by the historian himself.
The audio tour leads along the pre-1920 border of Berlin and Charlottenburg demonstrating how the city has been shaped by its often invisible infrastructure. It describes six sites of energy and water technology, such as a power station, steam storage facility and former gasworks, which have been used as tools for urban expansion, unification, protection and modernization over the past 100 years.
For your journey through Berlin's urban infrastructure, please download the berlinHistory app and access the section "Rundgänge", where the tracks are available in German: here
An English version can be found on the storytelling platform izi.TRAVEL: here
What's the berlinHistory app?
The berlinHistory app was developed by the berlinHistory e.V. association and serves as an open digital platform to make historical traces visible and preserve them for the future. The app provides all kinds of historical documents – from texts to photographs, audio files, videos and historical maps.
photo credits: by Dariusz Sankowski on unsplash