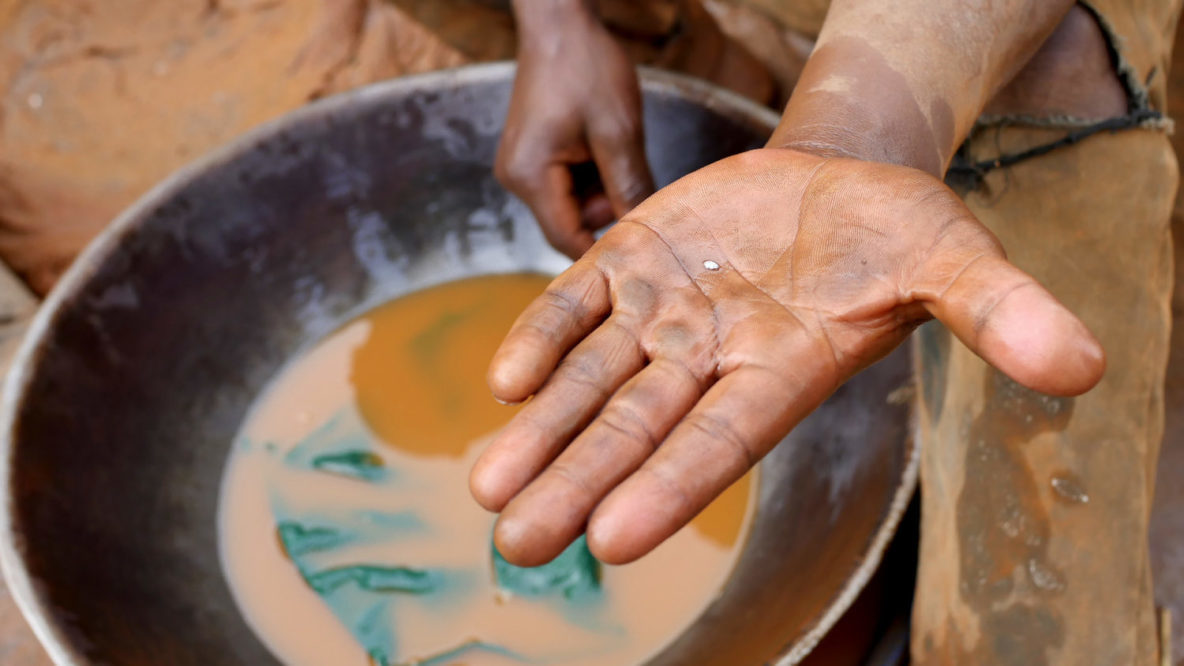 Based on her PhD on artisanal and small-scale gold mining in Tanzania, IRI THESys researcher Anna Frohn Pedersen has directed the 60-second film 'Gold', which is currently being screened in the metro stations of Seoul (South Korea).
Watching the search for gold
The experimental film was made in 2018 in the Geita Region of Tanzania, where gold mining is the most important livelihood practice for the local population, and it makes their daily search for this valuable material visible. As the film is only one minute long and has no sound, it can easily be screened in public places, accessible to the people passing by.
In 2020, 'gold' was selected for the Danish film festival 60 Seconds' series 'Epidemic – Art in corona times', and now, it has been selected for the 12th Seoul Metro International Subway Film Festival (SMIFF) to be shown in the metro stations.
Watch the movie here: Gold 
Anna Frohn Pedersen is a PhD student at IRI THESys since July 2018. In her research she studies The global flows and local ventures in artisanal and small-scale gold mining. She is specialized in empirical field research with a focus on visual methods.