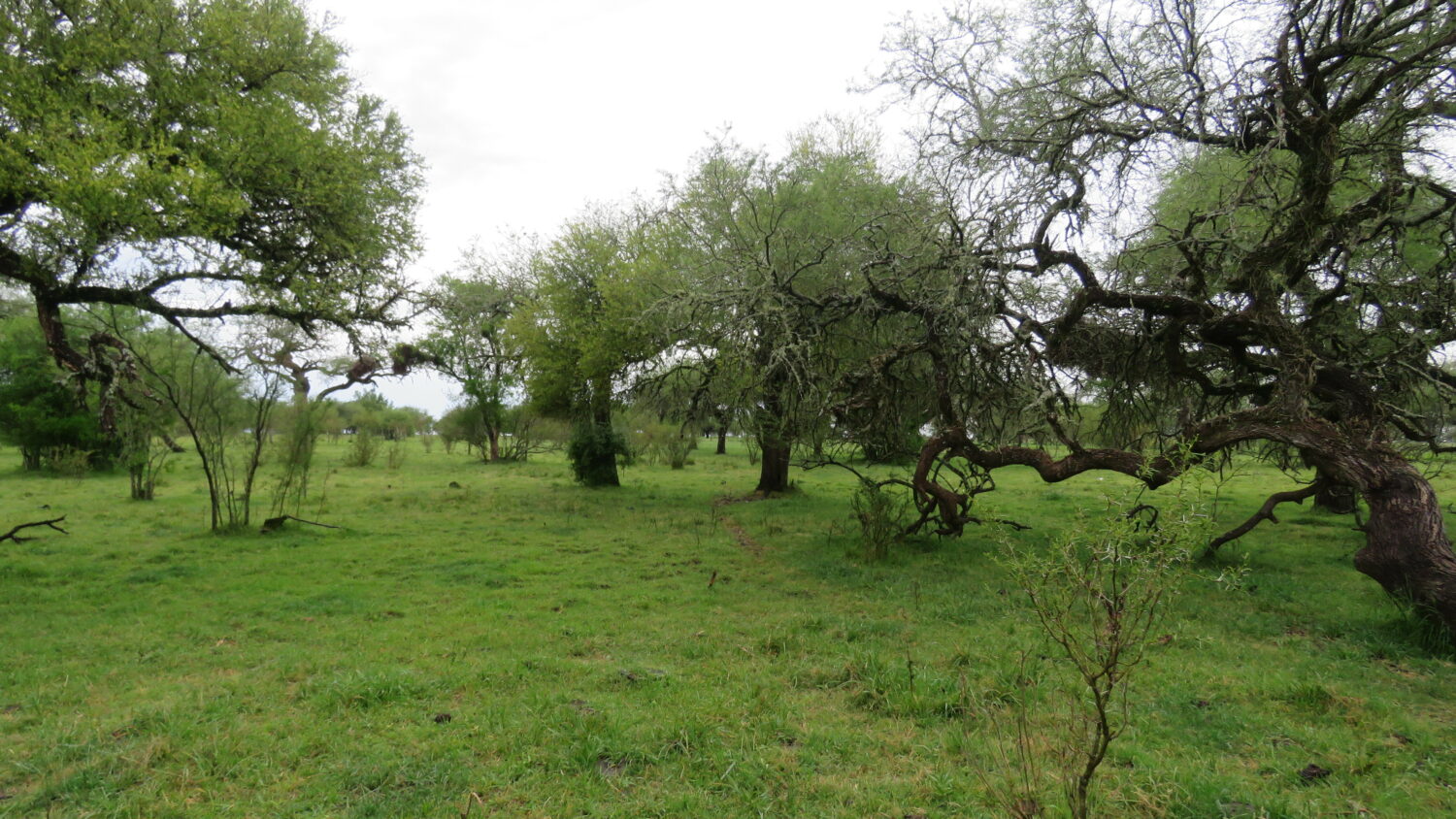 Together with Paola Pozo Inofuentes, THESys member Ina Säumel has published a study demonstrating the importance of park forest trees to the promotion of forest regeneration and recovery in grazed forests in agricultural landscapes in Uruguay.
Nurse species facilitate persistence of dry forests in agricultural landscapes in Uruguay
Park forests form cultural landscapes of South America, shaped by extensive cattle ranching in the transition between natural riverine forests and open grasslands. Tree regeneration, nurse–beneficiary interactions and community composition are analyzed in this study, which indicates that nurse trees facilitate recovery in grazed forests. The authors suggest possible facilitation mechanisms including the provision of shade, reduction of grass competition and the attraction of seed dispersers.
This study was published in the Journal of Vegetation Science and funded by the German Federal Ministry of Education and Research (BMBF) under the project "Rural Futures – Strategies towards multifunctional, biodiverse and sustainable productive landscapes in silvi- and agricultural modified grasslands in Uruguay".
Publication
Pozo, P., Säumel, I. (2022) Nurse species facilitate persistence of dry forests in agricultural landscapes in Uruguay. Journal of Vegetation Science, Volume 33, Issue 2. doi: 10.1111/jvs.13127