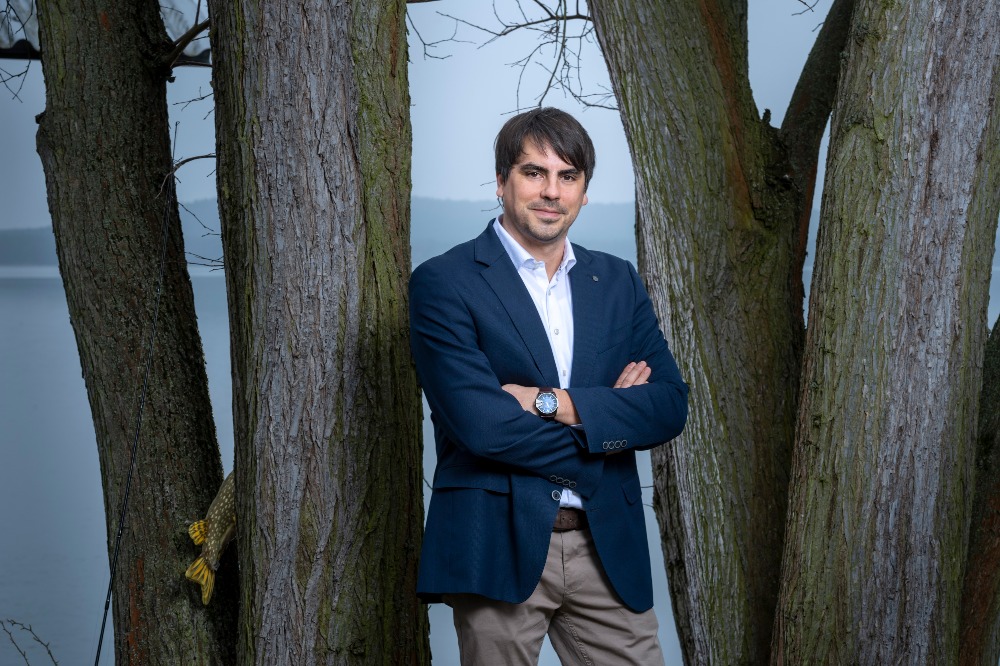 THESys Member and Leibniz- Institute of Freshwater Ecology and Inland Fisheries (IGB) Professor Robert Arlinghaus won the highest national award for science communication. Every year, the prize is awarded from the German Science Foundation (DFG) and the Stifterverband to scientists who excel at communication and bridging the gap between science and society. In an official HU Press Release, the jury of the German Communicator Prize praised Arlinghaus' work stating, "Robert Arlinghaus succeeds in linking an apparently special topic, such as recreational fisheries, with the socially relevant issues of sustainability, environmental protection and the responsible use of nature at higher levels."
Although Robert Arlinghaus' research focuses on fisheries and fishing, transdisciplinarity is at the core of his work. Within the complex human-environment relationships formed in fisheries or through fishing, Arlinghaus always examines social, economic and ecological angles. In addition, Arlinghaus regularly conducts participatory research such as joint experiments with fishing clubs.
Arlinghaus and his lab place a significant value on unique and diverse forms of science communication. The team employs social media, podcasts, comics, films, science slams, articles as well as lecture tours to ensure their research is getting a wider audience. As such, receiving the prize was a great achievement, "The German Communicator Prize is a great recognition of our many years of efforts in science communication […] Good science communication requires time and financial resources and a highly motivated team. I am privileged and grateful that in our working group all this is available and lived. I am proud of my team!" says Arlinghaus.
When asked in an online HU interview what has made it possible for Arlinghaus to focus on science communication, he outlines key points including government funding, as well as institutional support from IRI THESYS and the Albrecht Daniel Thaer-Institute for Agricultural and Horticultural Sciences. "Both see sustainability research and knowledge transfer as their critical driving force […] it is simply built into the institution that we translate our findings into practice. And I received support from the Institute Directors" adds Arlinghaus. "That, taken together [with government and third party support], is the reason why I believe we have invested so much without neglecting science."
Members and staff at IRI THESys, as well as the greater Humboldt community are delighted to have such an excellent researcher on board. "To the media he is the "fish whisperer" and "angler professor", to the HU he is an outstanding researcher, whose inter- and transdisciplinary work is an inspiration for many sustainability researchers at the university. We are very pleased that Professor Arlinghaus is receiving this award, which constitutes such an important prize in the German scientific community," says Prof. Dr.-Ing. Dr. Sabine Kunst, President of the HU.