Throughout the course of one year, the students of the interdisciplinary Humboldt-Scholarship 'Sustainability and Global Justice' explored the internal and external framework conditions of science communication at HU Berlin. Now their final report has been published on the IRI THESys website.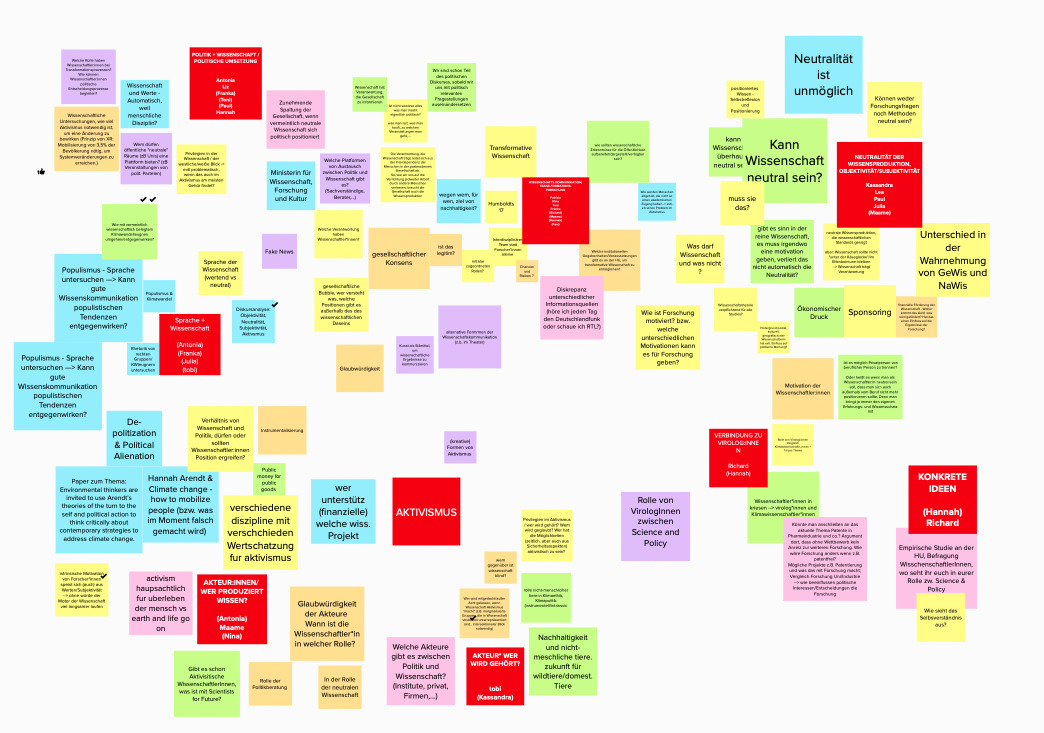 Scientists' self-conception, third-party funding and successful science communication at Humboldt-Universität zu Berlin  
One of the three groups analysed the self-conception of scientists working in sustainability research. In particular, the students asked whether scientists have a responsibility to engage in debates about the practical consequences of their research and should actively try to influence the (re)design of structures and institutions of human interaction.
Another project group looked at the developments in third-party funding at HU Berlin over the last 20 years. In this way, the students wanted to find out whether academics are encouraged to consider aspects of science communication (be it through direct funding of projects on communication issues or by anchoring the topic of science communication in the funding requirements).
Finally, the focus of the third research group was to investigate what successful science communication at the HU could look like. For this purpose, the students accompanied the Open Humboldt Festival, a new format of knowledge transfer, which took place for the first time in 2021.
Many thanks to all the students: Julia Bartsch, Nina Dwerlkotte, Antonia Gipp, Kassandra Jensch, Tobias Lechner, Hannah Prawitz, Lea Roland, Antonia Rudolf, Jana Stahl, Paul Trabhardt, Patricia Usée, and Lysianne Wolf!
Click here for the full report: Abschlussbericht Themenklasse 2021-2022: "Wissenschaft in der Gesellschaft. Wissen und Handeln an Hochschulen zwischen Aktivismus, Pragmatismus und Neutralität am Beispiel der Humboldt-Universität zu Berlin"
What is the Humboldt-Scholarship?
The Humboldt-Scholarship 'Sustainability and Global Justice' of the Humboldt University is is a unique format developed by Humboldt-Universität zu Berlin. Every year, fifteen Bachelor and Master students are given the opportunity to develop an interdisciplinary research project with the support of IRI THESys.
Learn more: Humboldt-Scholarship 'Sustainability and Global Justice'