IRI THESys offers Pre-Doc Scholarships for Master students or graduates who wish to pursue a doctorate at IRI THESys, Humboldt-Universität. The program offers funding for the transition phase between the end of a Master's program and the beginning of a doctorate to help the recipients to focus on the preparation of their doctorate. The application deadline is 15th August 2022.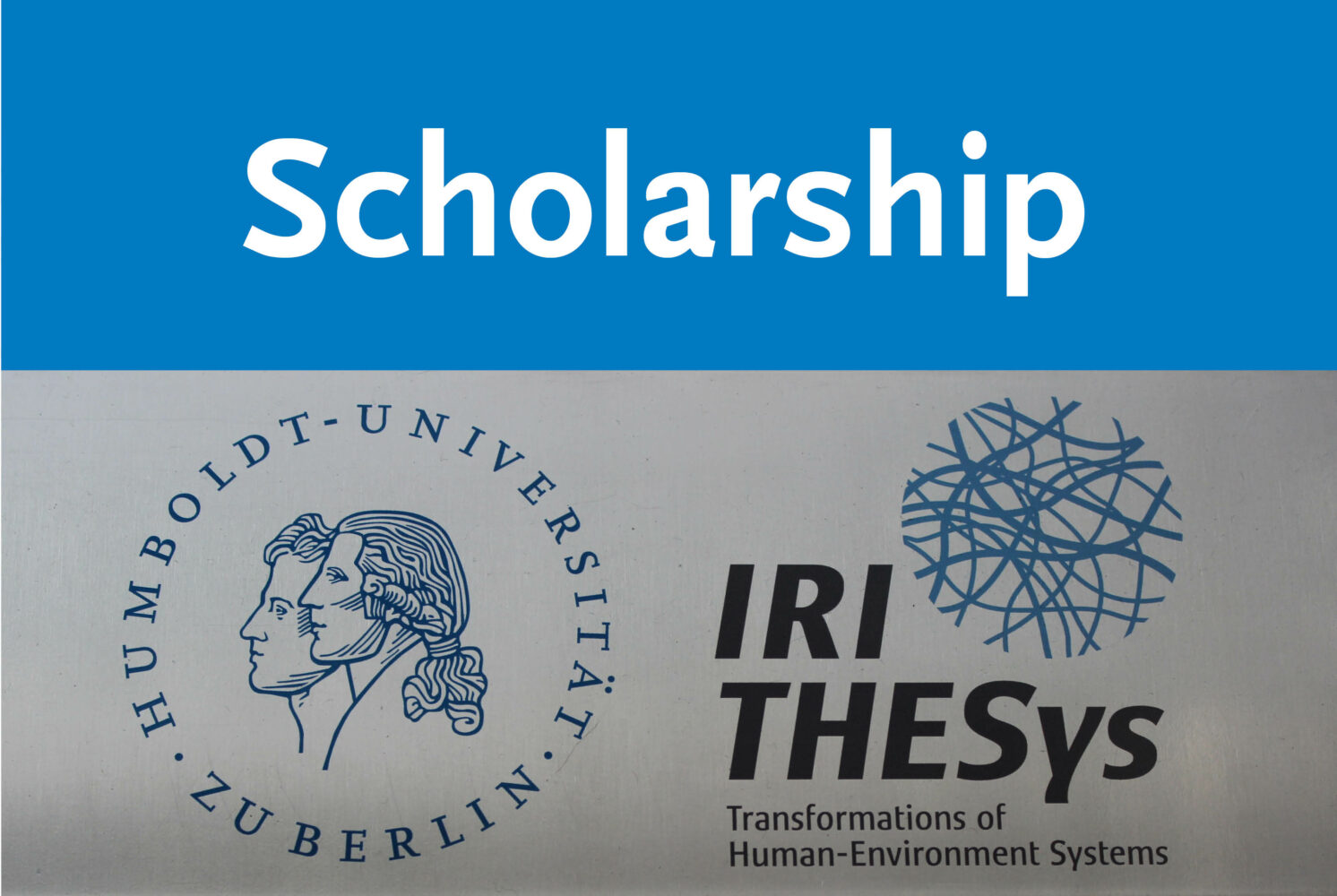 Who can apply?
The following conditions have to be fulfilled:
Academic excellence, usually proven by an outstanding university degree (at least Bachelor),
An original, high-quality draft of the doctoral project relating to the IRI THESys fields of research,
Pre-existing skills or exceptional motivation, which bode well for successful completion of doctoral studies, and
Very good knowledge of English.
Though, a finished MA is not a pre-condition, candidates need to be in the final stage of their MA studies. Candidates who are receiving a stipend are not eligible. Candidates who are already enrolled as doctoral students are also not eligible.
What is the duration of the scholarships?
These short-term scholarships will be granted in 2022 for up to four months. The earliest starting date is expected to be 1st September 2022. Scholarships cannot be granted beyond December 2022.
What is the amount of the scholarship?
The scholarship amounts to 1,468 € per month (including 103 EUR research allowance) plus 400 € children supplement for the first child and 100 € for siblings ("Kinderzuschlag").
Application procedure
Which documents need to be included in the application?
A motivation letter (max. 1 page), addressed to the Graduate Program Board
Curriculum vitae (max. 2 pages) incl. title and supervisor of your Bachelor thesis and Master thesis,
Draft that sketches your research project (max. 3.000 characters),
Certificates of your academic degrees (at least Bachelor) and/or, if applicable, transcripts (of grades) for courses attended,
A proposal for a prospective THESys supervisor who fits your research topic (for detailed information on our THESys supervisors, please visit our website: https://www.iri-thesys.org/people/thesys-members/ ).
Where do I need to hand in my application documents?
The application documents need to be handed in electronically. The documents need to be saved in one PDF document.
The PDF needs to be sent to the coordinator of the THESys Graduate Program:
The application deadline is 15th August 2022.
PDF guideline with all information on the scholarship