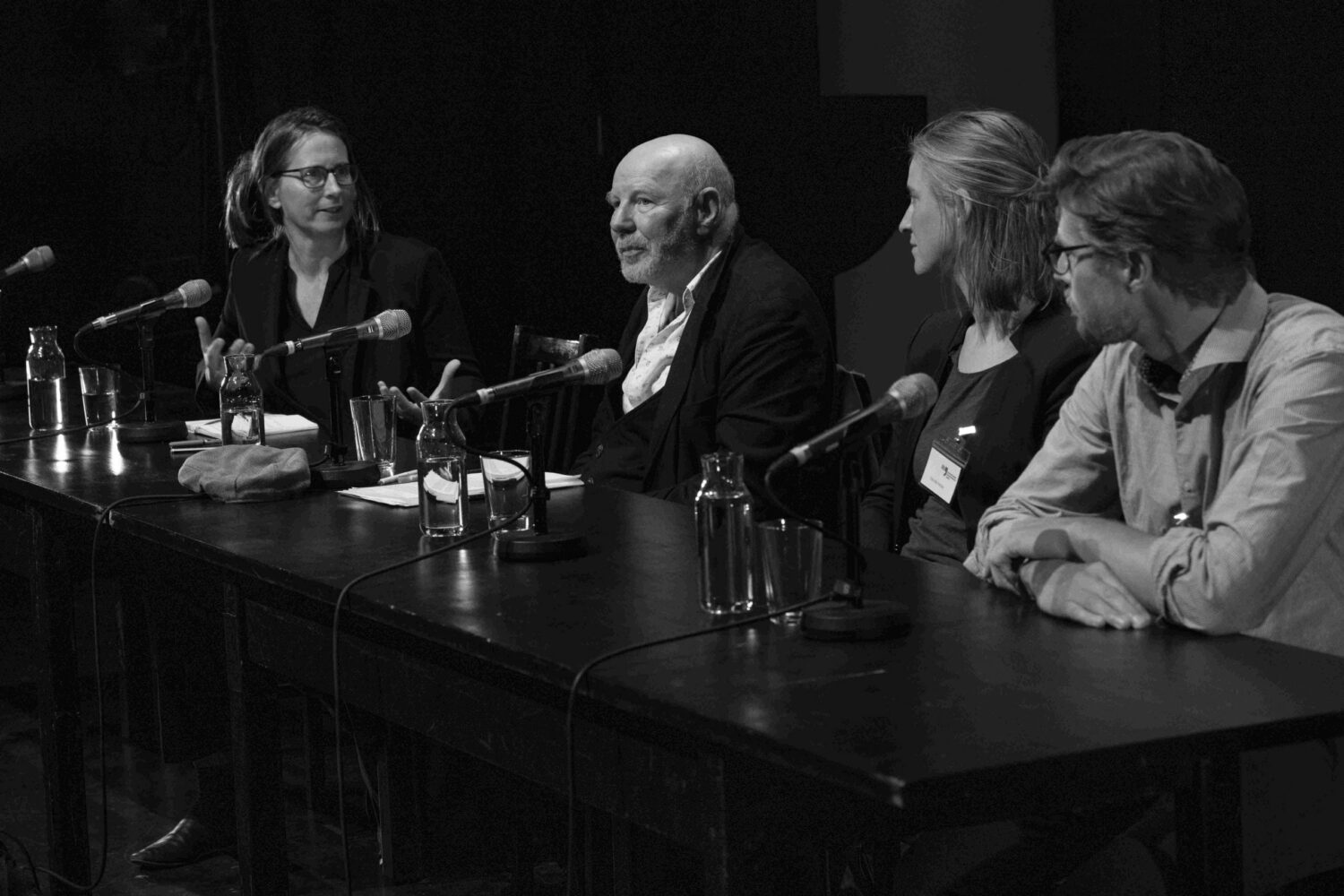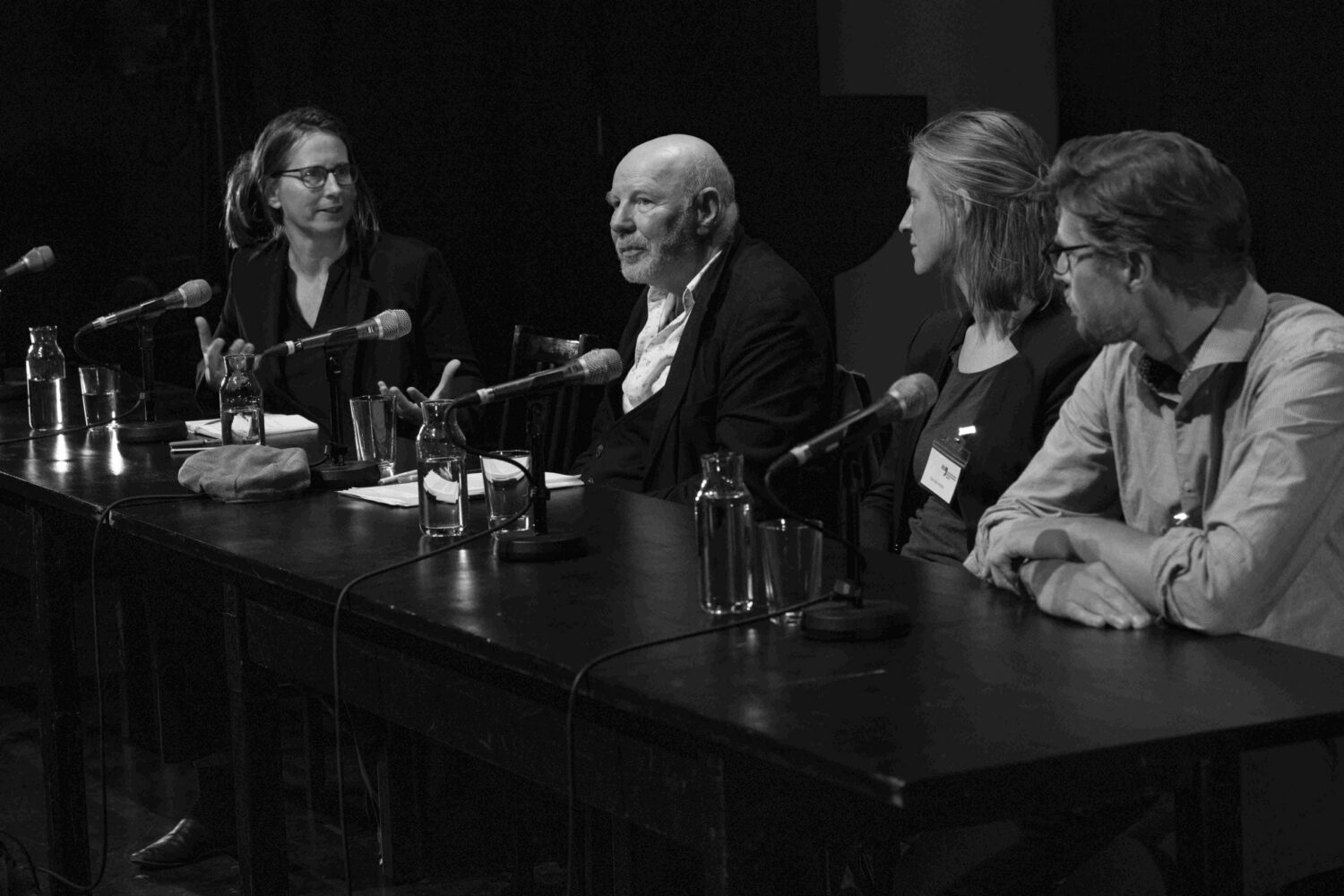 On September 11th-12th, the project AnthropoScenes took part in a special reading and panel discussion in cooperation with the Theater of the Anthropocene and the international literature festival berlin (ilb). The event began with five actors reading segments of the original theatre piece 'Das Wasser' (The Water) by Austrian author and playwright Kathrin Röggla. Through a bounty of characters navigating water crises in different scenes, the actors brought diverse contexts and contestations of water to the stage.
Afterwards, a discussion with Röggla and scientists from the Einstein Research Unit Climate and Water Under Change (CliWaC) on the highly charged topic of water took place. This included Jörg Niewöhner, Peter Feindt and Sonja Knopp (from the Freie Universitaet Berlin) on Sunday, and Desirée Hetzel and Tobias Krüger on Monday.
Although the disciplines of the panellists ranged from anthropology to hydrology, all found connections between the play and their own work as scientists. The mounting tensions within society, the expectations of experts, the narratives and perspectives of climate catastrophes all reflect experiences the panellists have had.
Kathrin Röggla also spoke of her own research process for the piece, spending time in Saxony and speaking to locals about their water problems in order to write the piece. While this led to very localised stories of water, on both evenings the fruitful discussions which sprang from neo-colonialism to prophetic storytelling, processes of participatory modelling to myth creation highlighted the planetary dimensions of these water stories.
For anyone who missed the event, stay tuned for a follow up with Kathrin Röggla at IRI THESys!
Photo: Kathrin Röggla, Frank Raddatz, Desirée Hetzel and Tobias Krüger  © Ali Ghandtschi