The inaugural exhibition 'Nach der Natur' (After Nature) in the Humboldt Labor addresses the interactions between climate change and biodiversity loss and features an interactive display with IRI THESys researchers. Located within the newly renovated Humboldt Forum, the focal point of the exhibition space is a massive kinetic wall which screens interviews from IRI THESys researchers speaking about their research topics, projects and processes. 
Measuring 35 by 6 meters, the wall is made up of rolling screens which open and close on different interview segments and features THESys Members Patrick Hosert, Gretchen Bakke, Jonas Nielsen, Jörg Niewöhner, Bettina König, Ina Säumel, Carl Friedrich-Schleussner, as well as Phillipe Rufin and Marcel Schwieder from the Earth Observation Lab. Satellite imagery from the Earth Observation Lab, as well as pictures from the collaborative photo project My m² Earth accompany the scientists as they enter into a virtual, interdisciplinary dialogue with the audience about the linkages between human-environment systems. This includes in depth explorations into banana plantations in Laos, moors in the Spreewald, grasslands in Uruguay and natural disasters in Ghana.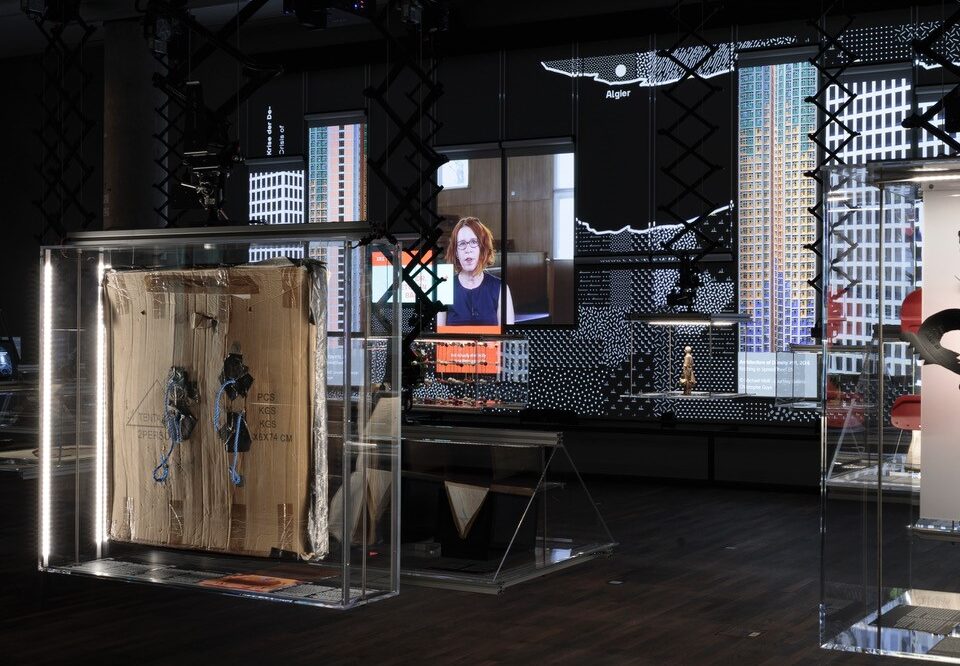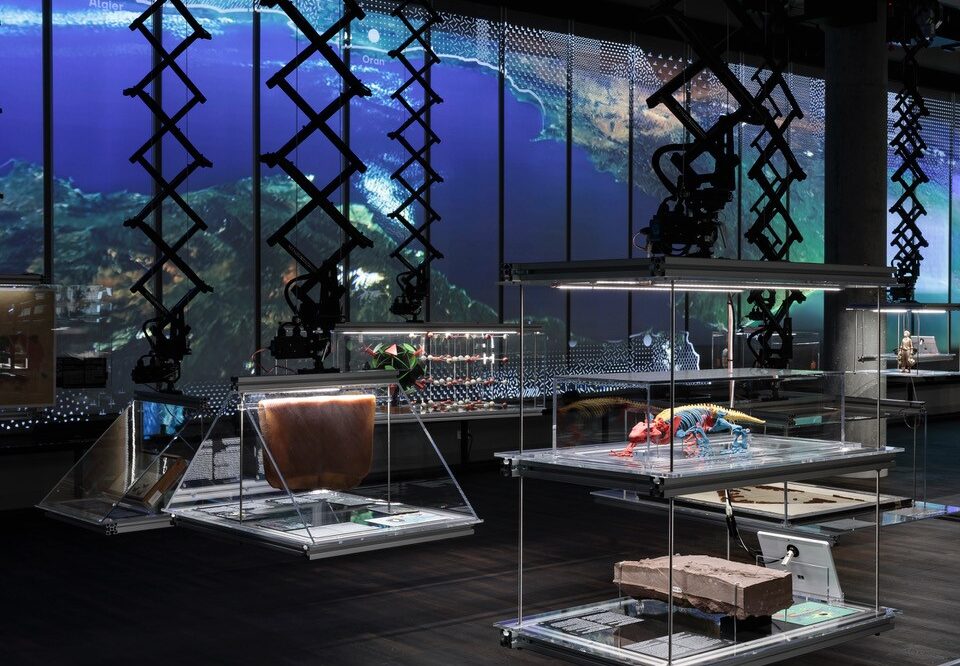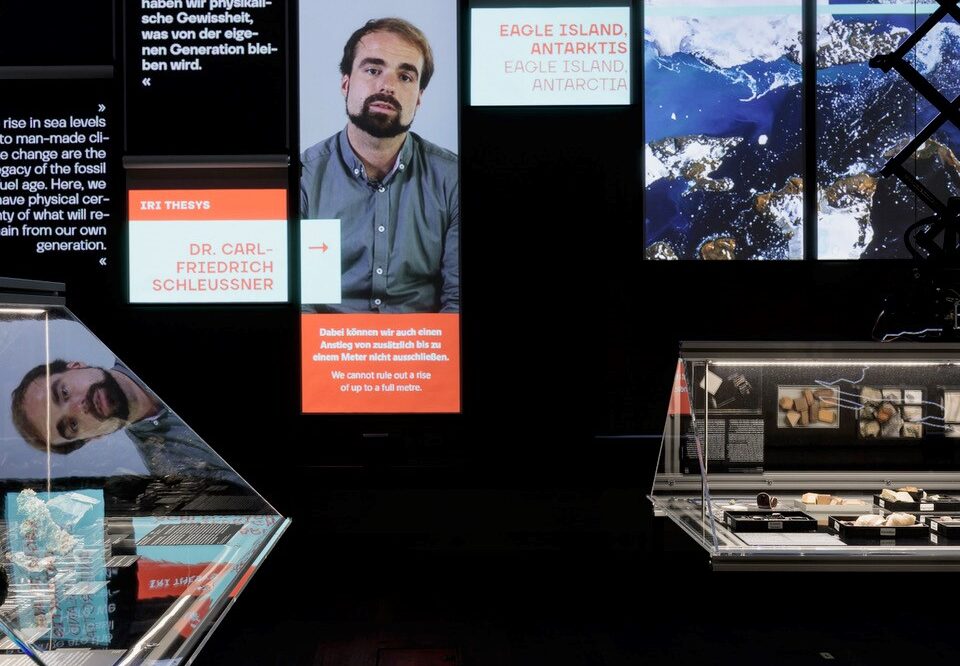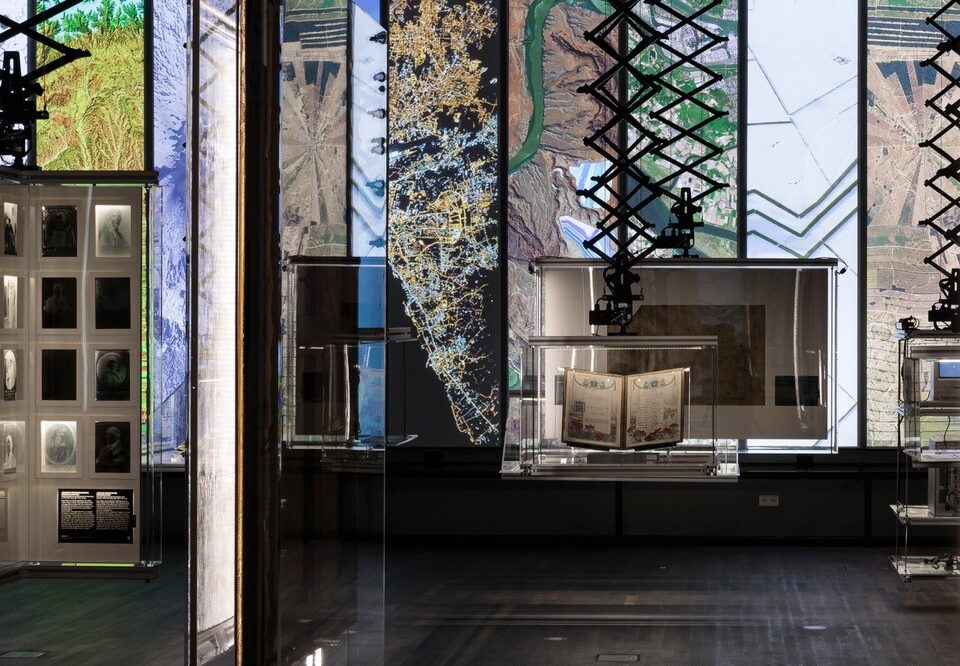 The wall also features the researchers from Cluster of Excellence "Contestations of the Liberal Script" (SCRIPTS). The rest of the main exhibition hall is filled with display items which reflect themes about the Anthropocene, inviting visitors to further reflect on the research topics. In addition, an interactive school of fish that react to the real-life movements of passersby is located at the entry and exit of 'Nach der Natur'. This projection is meant to not only reflect the exhibition's theme of ecosystems and biodiversity loss, but the research approaches of the seven Berlin Clusters of Excellence, including Science of Intelligence and Math+ .
Part of the digital output of the exhibition also included filmed interviews and tours with THESys Members and their research projects. This included the Edible Cities Network project with THESys Member Ina Säumel, as well as the sustainable land management in the Spreewald with THESys Member Bettina König which can be viewed below.