Geography from Space
Patrick Hostert makes satellite images talk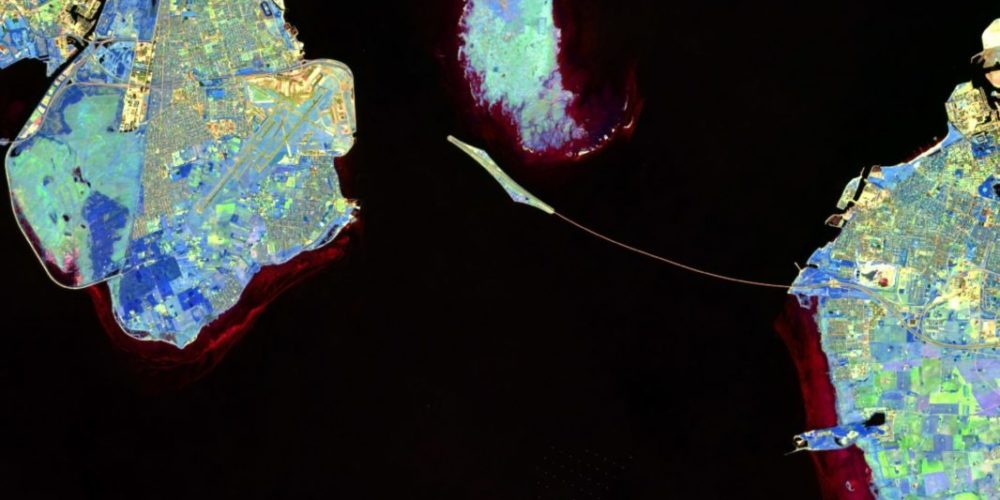 From trainee to the head of department
Patrick Hostert has been doing remote sensing for almost 30 years. After participating in a satellite-based project for the very first time when he was a 23 year old trainee, he has dedicated himself to that approach. "In those days, the first telecommunications groups had just started to build up the mobile phone networks in Germany", Hostert says. "But they needed a land cover map to position their transmission masts." Hostert helped creating such a map, at first as part of a three-month internship, then through a work contract. For this, he even skipped a semester at university. "What people can achieve with satellite technology has impressed me immensely. And the experience that I am able to contribute was a huge motivation for me as a geography student."
For the second time in a row, his motivation has now taken Patrick Hostert directly into the Science Team of Landsat, one of the world's most important missions of earth observation. Over the next five years (2018-2023), he is one of 21 researchers supporting the satellite program of the U.S. Geological Survey (USGS) and the space agency NASA.
This is despite the fact that it initially looked like Hostert could not focus on remote sensing during his studies at the University of Trier. "As I do not have stereo-vision, I was not able to analyse stereo images, but stereoscopy was part of the study regulations in the 1980s, so my professor said remote sensing is out of your range." Thus, Hostert first specialized in geographic information systems (GIS), but when the curriculum was changed, he returned to his dream. In his master's program in Edinburgh, he was then able to combine GIS issues with remote sensing, followed by a Ph.D. in remote sensing back in Trier.
Since 2002, Patrick Hostert has been working at HU, where he founded the Geomatics Lab. Together with his team he explores global land use change with the help of high-resolution satellite images from space.
Remote sensing makes global land use change visible
Remote sensing allows the continuous observation of the Earth's surface and its changes. Since the early 1970s, satellites have been flying over the planet capturing huge terrains within seconds. "While the human eye can only see red, green and blue and has to compose all other colors out of them, the technical sensors record additional wavelength ranges, such as infrared", the expert says. Since the Landsat satellites are so-called multi-spectral sensors, they can record a number of electromagnetic wavelength ranges in separate color channels, including those invisible to us. These channels are in turn analysed by the researchers depending on their research questions and mixed differently for the presentation on screen. "This procedure results in false colour composites that look unfamiliar to a layperson, but allows us a precise analysis", Hostert says.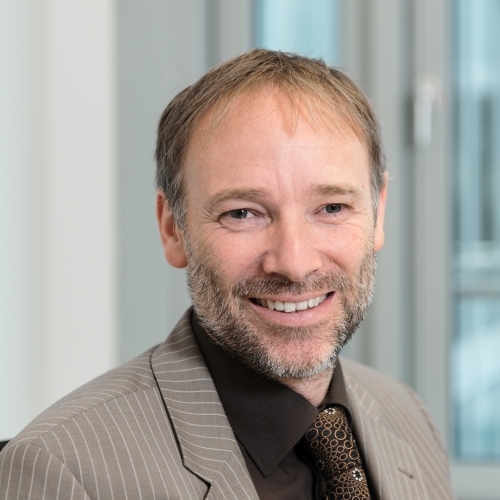 Patrick Hostert
Email: 
Patrick Hostert is founding Director of IRI THESys and Head of the Earth Observation Lab of the Geography Department at Humboldt-Universität zu Berlin. He received his first degree in physical geography from Trier University, Germany, in 1994, an M.Sc. in GIS from Edinburgh University, UK, in 1995, and a Ph.D. in Remote Sensing from Trier University, Germany, in 2001. After being an assistant professor at Humboldt-Universität zu Berlin from 2002 to 2006, he holds a full professorshp there since 2006.