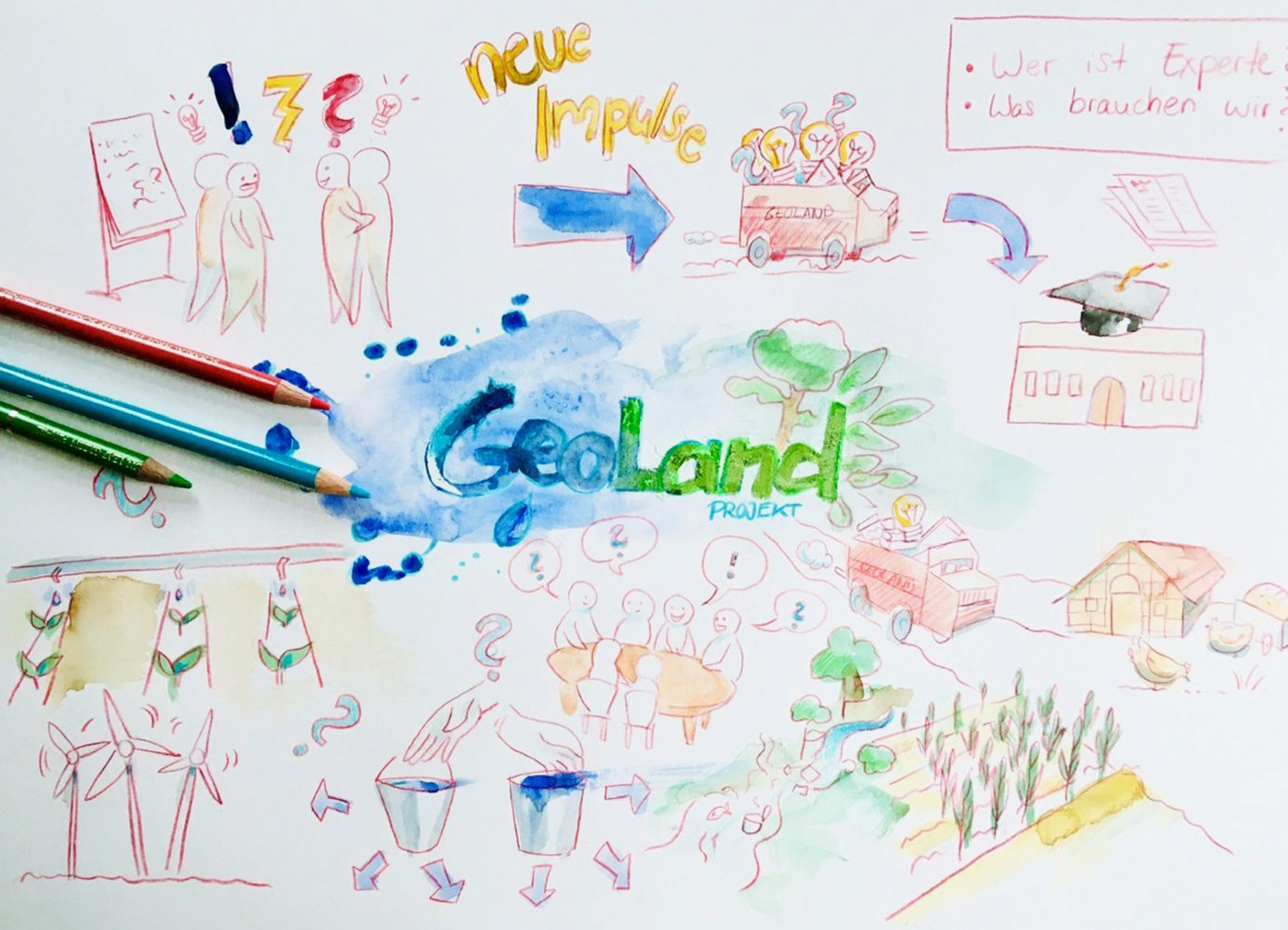 Water, soil and people – this is what THESys researchers Theresa Frommen and Tobia Lakes want to investigate in their new BMBF-funded science communication project "Geowissenschaftliche Landpartie (Geosciences go rural)" as part of the Science Year 2022 – Participate!
What is happening in rural areas?
The aim of the project is to facilitate direct exchange between the rural population and geoscientists in order to better involve local people in current and future transformation processes. "After all, it is precisely the people in rural regions who are massively affected by changes caused by mining, groundwater extraction, agriculture or the development of renewable energies from geothermal plants. At the same time, discussion on these issues takes place mainly in academic circles and urban institutions," explains Theresa Frommen, a hydrogeologist with a lot of experience in science communication who is leading the project.
The project wants to change precisely this imbalance. Through focus regions spread across the country, the researchers will set up science cafés and pubs to discuss all questions that concern local people. This gives them the opportunity to include the perspectives of a little-noticed but very important target group into their research.
Through an online form, everyone can ask questions to the researchers of the "Landpartie" project here.
About the Science Year 2022 – Participate!
The Science Year 2022 – Participate! aims to strengthen citizen participation in scientific and political development processes and opens up new cutting-edge fields for research and research policy. For the first time ever, the Science Year will focus on citizens and their questions.