THESys researchers Theresa Frommen and Krystin Unverzagt collaborated to create an exhibition that documents the science communication project "Geosciences Go Rural" through graphical recordings.
Making discussions visible 
Krystin Unverzagt, a doctoral researcher at IRI THESys and also an artist, accompanied two geoscientists as they toured the countryside to talk with citizens about sustainable and climate-friendly use of land, water and soil resources and the people's local experiences. From May to September 2022, they stopped off at a total of twelve locations – in southern Brandenburg, on the Swabian Alb, in the Rosenheim region, in the Rhön, in the area around Schwerin and in Kempen on the Lower Rhine. In her drawings, Krystin captured the productive discussions at each location, making them further accessible for research.
All twelve images are currently on display at IRI THESys and on the institute's website.
The project was developed by THESys Postdoc Theresa Frommen together with her colleague Leona Faulstich from Freie Universität. "Geosciences Go Rural" ran within the framework of the Year of Science 2022 – Inquired! funded by the BMBF.
More information about "Geosciences Go Rural" can be found here.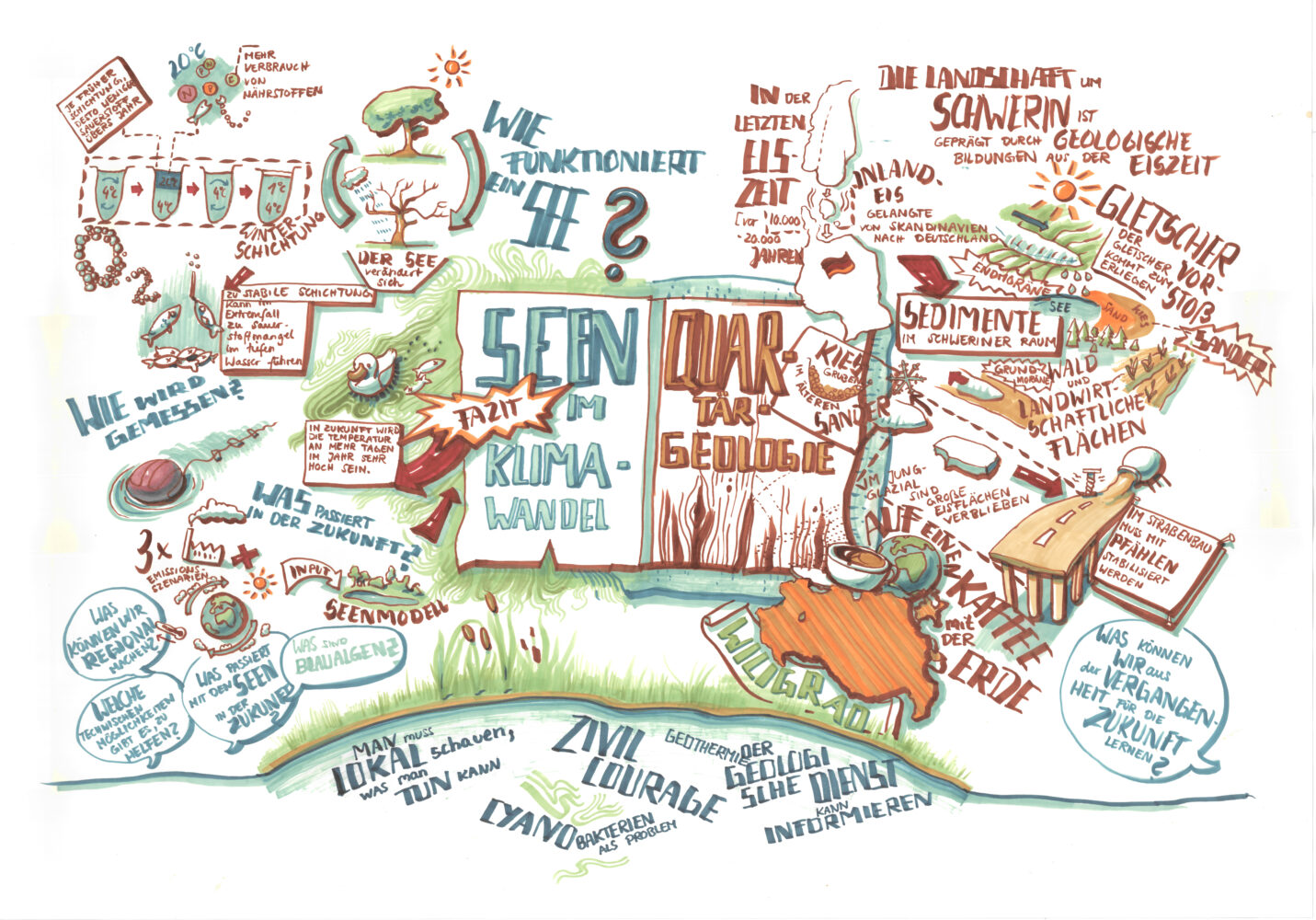 Drawing by Krystin Unverzagt