THESys Workshop: Learning from and for the Corona Crisis in Research
In November 2020, the THESys Community met to reflect on their research in relation to the Corona crisis and discuss how to turn the crisis into a creative advantage. The workshop organisers THESys Doctoral Researcher Nadine Schröder and THESys Member Tim Moss asked participants to consider two major questions including; how could my research contribute to a better understanding of the Corona crisis and how could the Corona crisis help me to understand my research topic better? 
In addition, THESys Doctoral Researcher Krystin Unverzagt created integrative comics about the challenges of facing the pandemic as a scientist. Her drawings can be viewed below.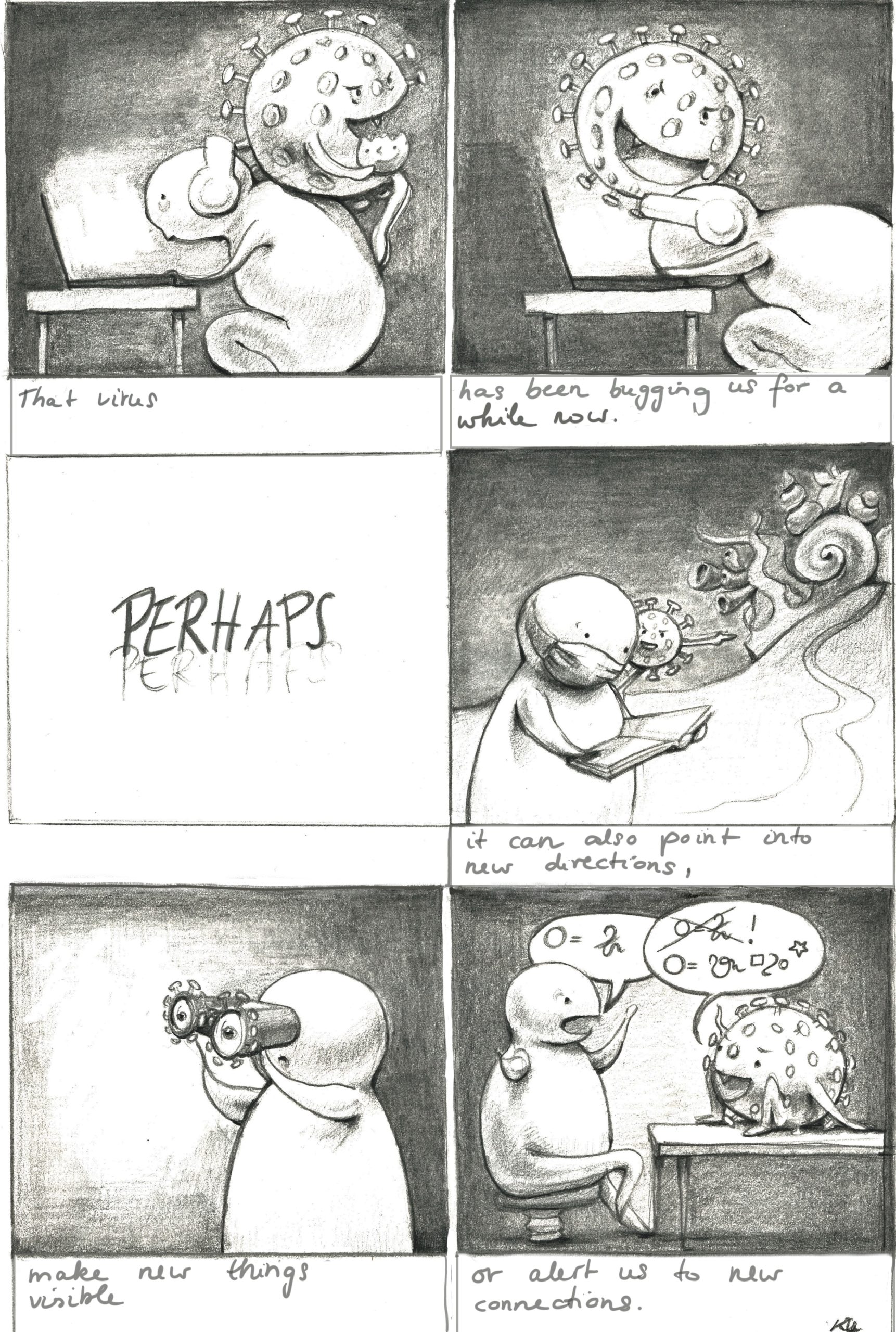 Throughout the workshop, sketchnotes or graphic recordings of the proceedings were also created by Science Communicator Pauline Münch as part of the creative output from the workshop and can be seen below.